Post by petercheck on Sept 28, 2021 10:43:25 GMT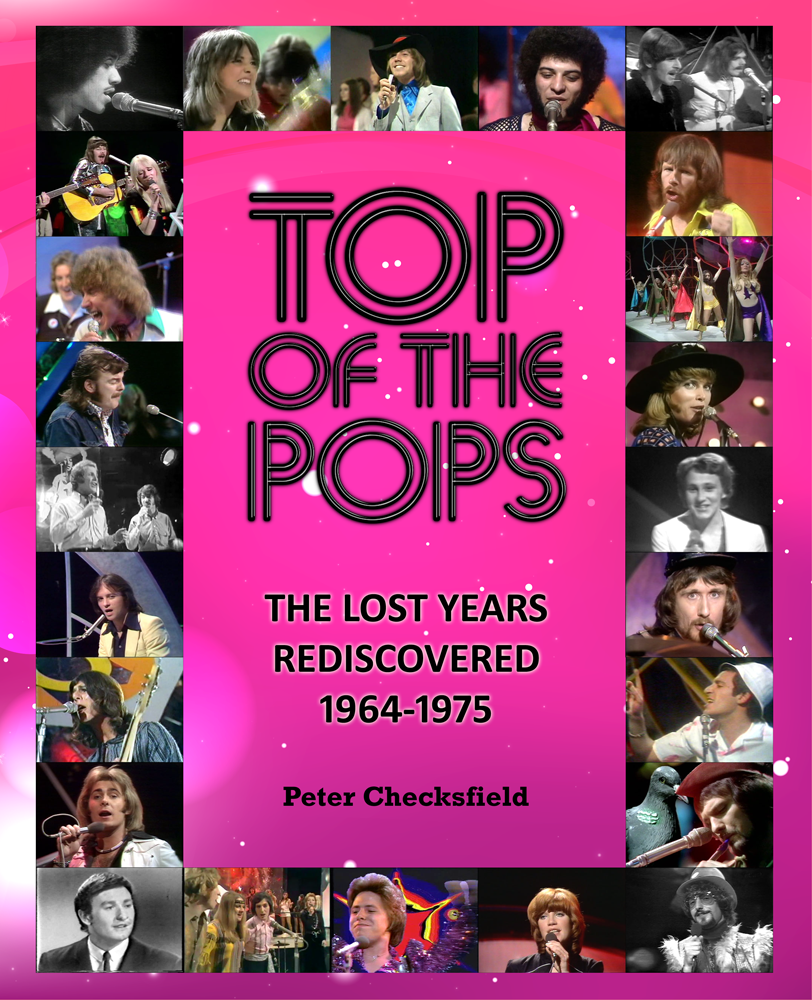 TOP OF THE POPS: THE LOST YEARS REDISCOVERED 1964-1975



Running from 1st January 1964 to 30th July 2006, BBC TV's 'Top Of The Pops' was the UK's longest-running and most influential music TV show. Yet, unbelievably, the BBC didn't start semi-regularly keeping tapes of the show until the spring of 1976. Fortunately - thanks largely to sneaky TV technicians, overseas TV stations and early home-video pioneers - the picture isn't quite as bleak as it at first appears.
This book affectionately recaptures those musically and historically important years, and includes:
• Complete episode guides to all 619 episodes from 1964 to 1975.
• The 1969 'Pop Go The Sixties' and 1970 'Into 71' one-off TV specials.
• 100's of black & white screen-shots of surviving footage.
• Nearly 900 mini-bios on every act seen, heard or danced to during those years.
• Memories and anecdotes from over 50 artists who performed on the show, as told exclusively to the author.
• Feature on Bob Pratt by archive expert Keith Badman.
All this and more make this the definitive book on Top of The Pops' golden "lost" years!
Available now from Amazon:
www.amazon.co.uk/dp/B09HC1LK8G
________________________________________________________________________________
The following artists contributed exclusively to this book:

Bev Bevan (The Move/The Electric Light Orchestra)
John Cameron (C.C.S.)
William Campbell Jnr. (Marmalade + solo)
Jeff Christie (Christie)
Frank Collins (Arrival)
Peter Daltrey (Fairfield Parlour)
David Van Day (Guys 'n' Dolls)
Kiki Dee
Ray Dorset (Mungo Jerry)
Ralph Ellis (The Swinging Blue Jeans)
Steve Ellis (Love Affair)
Ray Ennis (The Swinging Blue Jeans)
Nigel Fletcher (Stavely Makepiece/Lieutenant Pigeon)
Graham Gouldman (10cc)
Julie Hammersley (The Angelettes)
Anita Harris
Murray Head
Catherine Howe
Spencer James (The First Class)
Steve Jameson (Nosmo King)
Georg Kajanus (Sailor)
Jonathan King
Sonja Kristina (Curved Air)
Mick Liber (Python Lee Jackson/Ashton, Gardner and Dyke)
Jim McClusky (Wigan's Ovation)
Ian McCredie (Middle Of The Road)
Jacqui McShee (Pentangle)
Peter Oakman (Harley Quinne)
Bill Oddie (The Goodies)
Dave Pegg (Fairport Convention)
Mike Pender (The Searchers)
Brian Poole (The Tremeloes)
P.J. Proby
Suzi Quatro
Milton Reame-James (Cockney Rebel)
Steve Rowland (Family Dogg/Steve and Albert)
Chris Sandford (Yin and Yan)
Roger Ruskin Spear (The Bonzo Dog Doo-Dah Band)
John Sebastian (The Lovin' Spoonful)
Rodney Slater (The Bonzo Dog Doo-Dah Band)
"Legs" Larry Smith (The Bonzo Dog Doo-Dah Band)
John Springate (The Glitter Band)
Livingston Taylor
Barbara Thompson
Sylvia Vrethammar
Alan Whitehead (Marmalade)
Dee Dee Wilde (Pan's People)
Robert Woodward (Stavely Makepiece/Lieutenant Pigeon)
Philip Wright (Paper Lace)
Cliff Richard quotes are from 'The Dreamer' by Cliff Richard, published by Ebury Press. Copyright © Vox Rock Ltd 2020. Reproduced by permission of The Random House Group Ltd.
_____________________________________________________________________________
Some rarely seen screen shots: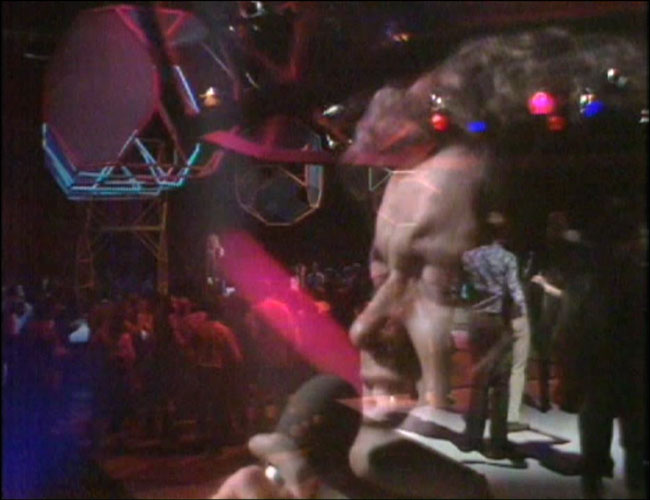 Barry Ryan - It Is Written (18th March 1971)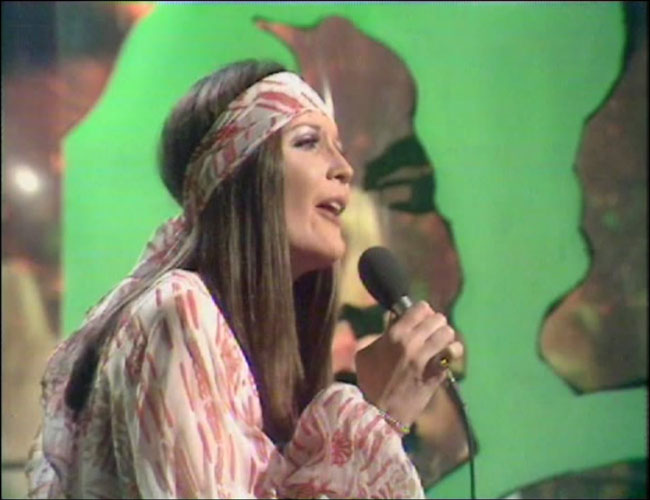 Sandie Shaw - By Tomorrow (outtake with Sandie wearing a different outfit, 5th February 1970)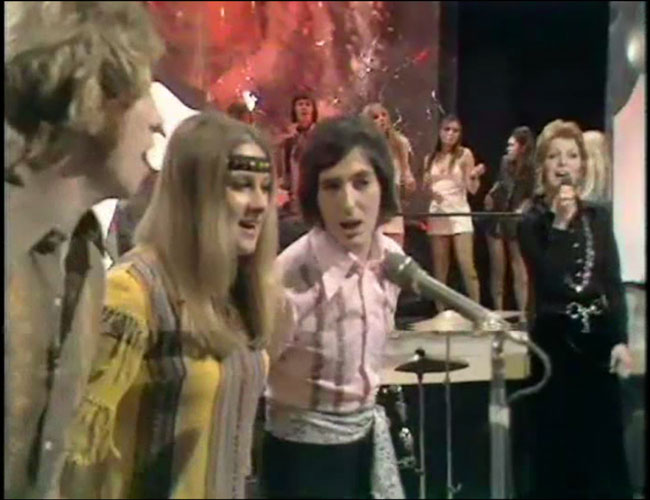 Arrival - Friends (29th January 1970 - rare colour version)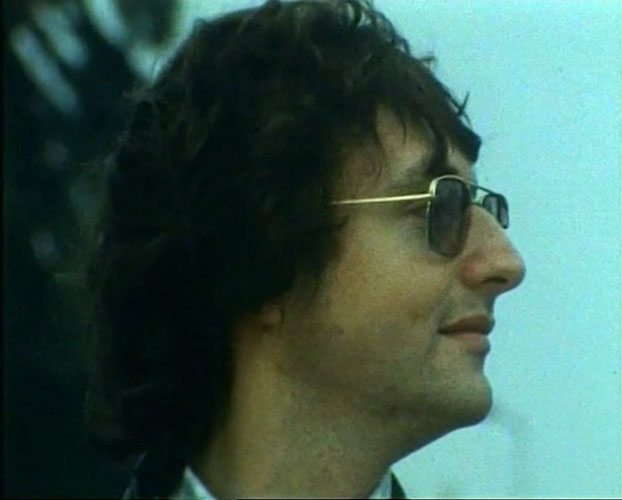 Shag - Loop Di Love (TOTP Video, 2nd November 1972)