Post by scotttelfer on Jul 25, 2018 13:40:02 GMT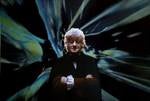 But I think we need to make a realistic appraisal of what the attitude of BBC Worldwide is likely to be, in the situation I outlined, bearing in mind that they are a commercial organisation, and so will not release material if it is unlikely to show a profit.
Animation is expensive, and we can't reasonably expect that a DVD release would return even a small profit to them if they have to animate 5 episodes, in order to release one recovered filmed episode to DVD. But if, on the other hand, they had 5 recovered episodes and so only had to animate one episode to complete a serial, that will cost them only one-fifth of what animating 5 episodes would cost: then the prospect of the project returning a profit seems much more likely.
To look at it from their point of view, do Worldwide really want to encourage Phil to turn over some random lone episode to the BBC? As soon as it passes into the hands of BBC Archives, a number of BBC staff are going to be aware of that and the news is then likely to quickly leak out. Whereas it won't leak out if that film print stays in Phil's custody. So my expectation is that is an understanding that the Beeb have already reached with him.
Realistically, we are kidding ourselves if we expect that the next release is going to be some solo episode. The costs are too great to make that sort of release economically viable. Our best hope is that if he finds a lone episode it's from a partially complete serial: there's a big difference between finding one episode of 'Marco Polo' and finding one episode of 'Reign of Terror', since that is the diff between having to meet the cost of animating 6 episodes and having to animate none (since that cost has already been met in the case of the latter).
Just to make sure you are aware, if there's five missing episodes and you get it down to one missing episode, that doesn't make it a fifth of the price to animate. You are reusing a lot of assets across the episodes so it ends up cheaper in bulk. Still more expensive than animating a single episode, but it is cheaper for them to do five episodes from one serial than five single episodes from all over the place.