Post by RWels on Nov 27, 2022 20:17:14 GMT
"Up the Toga / The Pompeii Way": the frolic that never was
The prologue
A funny thing happened on the internet forum a few years ago when people started noticing
publicity photos on Getty Images, showing Frankie Howerd in a production called "The Pompeii Way"
. What specifically was funny about it, was that no-one had ever heard of this production until someone spotted the photos. Any UK comedy that did well, almost always saw a pilot for a US version at some point. Most remained unsold, and most of those for good reason. But regardless, we knew they were there, because they were on the IMDb, in books, and possibly shown at conventions or circulating as bootlegs. Sometimes the script would be in the special collection of a university library somewhere in America. But "The Pompeii Way" - with Frankie reprising a lead role - was completely unknown and came as a complete surprise. People like Lee Goldberg have written small encyclopedias on "pilots", but none of them said anything about "The Pompeii Way".
Presumably, Lurcio with Senna the Soothsayer, Ludicrus Sextus, Ammonia, Erotica, and Nausius.

The presence of Frankie Howerd was an added bonus, which aroused the interest of Dick Fiddy and the BFI. Clearly this makes it more interesting. But the fact that Frankie was in it is all we can say about the content because to this day, there is no clue what the episode was like, or who (re)wrote a script for it. (EDIT: The writers turned out to be Jeff Harris and Bernie Kukoff, who named their script "Oedipus Wrecks".) There's no information available why it wasn't even shown either. (In the realm of total and utter speculation, perhaps the double entendres were too lewd, or perhaps Frankie was an acquired taste, not suited for audiences who did not know him already.)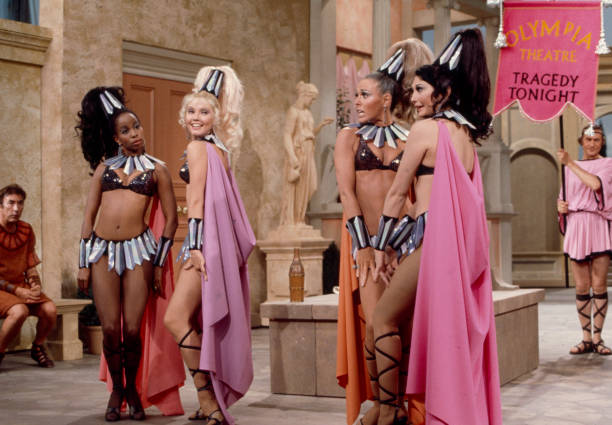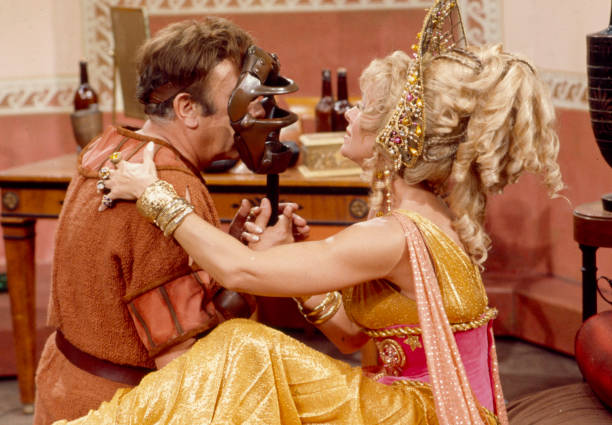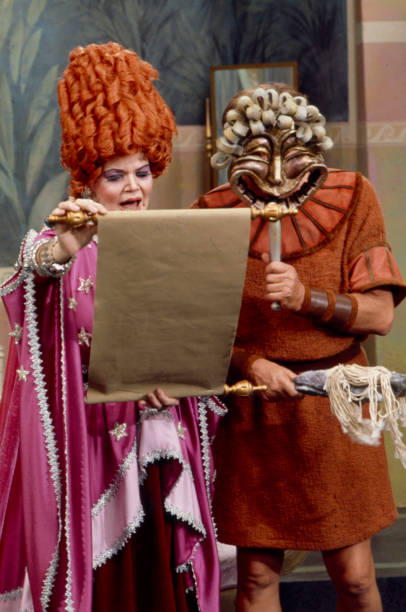 The plot may have been taken from series 1, episode 5, which involved the actors of the "Olympia Theatre Company" and a lot of mistaken identity.

A search of digitised industry journals brought up a few more names of co-stars and the director. It was a half-hour program and it was envisioned at one point for the 1973-4 season, not 1971 as said earlier. It had been tentatively retitled to "Up the toga"; but it was clearly the same thing and was said to be "already completed". (Was Getty simply not very accurate when they said "Pompeii Way" and "1971", or was it a troubled production that needed more (re)working?) The scant information pointed towards Bob Banner Associates, a producer of American TV programs. Reportedly his company was behind it together with Stigwood and Disney/ABC. The hunt was on. Were we going to see a comedy pilot that we never even knew existed?

Eventually, it literally took TWO YEARS of e-mailing with Disney/ABC, a conversation which most of the time made no sense in terms of looking for an actual result or answer. While they were replying, they never really said much. So the waiting time was very long. Eventually they apparently resolved not to give any sort of information whatsoever without the permission of Bob Banner Associates. The man himself had passed away and previous addresses (electronic and physical) and websites of the company lead to nothing. Eventually I was able to get the help of Baird Banner. Armed with a note from a Banner heir I went back to Disney/ABC, who then told me that they didn't have any copies anyway. (At this point it was more like "The twelve tasks of Asterix" than "Up Pompeii"... Surely if they do not have any video content then the simplest way to get rid of me would have been to tell me that? Then again, I have no legal training, and don't work for a large American corporation, so what do I know?)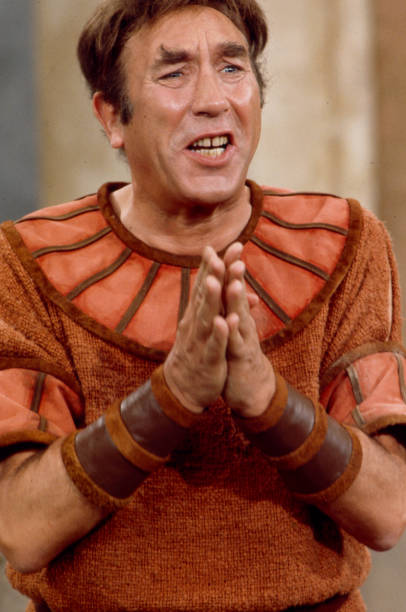 Me pleading with Disney (except I'm better looking).
However... Baird Banner had also mentioned seeing "Up the toga", an alternative title, on a list of umatic tapes. It also proved that there was at least some sort of finished product and that it was still out there. Their father's library was to be sold to Retro Video. Retro Video, however, was a bit slow to reply. In fact, when I say slow reply I mean no reply. Eventually I called them on the old-fashioned landline, but the news was not good. They hadn't replied because they couldn't locate the tape at all. It seemed that years earlier, prior to their acquisition, the collection had been pruned and tapes had been removed and junked. I had secretly been hoping for that the BFI would continue to be interested so they could make the arrangements and screen it. But the umatic tape was gone; it had only been there on paper for several years.

The epilogue
Sadly here then ends the story of Up the Toga, the US version of "Up Pompeii" that we never knew, and will never know. I would have expected programs from the 1970s to survive, especially there; but perhaps it's different when they're untransmitted and don't officially exist the way that normal shows do. If there is anything at Disney after all (tapes or paperwork), then it's buried inside a large corporation with not much chance of us ever finding out. (But at least I made it to the epilogue, which is more than Frankie ever managed. Salute!)

Thanks goes to the people who originally noticed the photos as well as the search results. And most of all to Baird Banner, essentially the only one to not only reply, but reply with information, unlike some (or all) of the others mentioned above.