Post by scotttelfer on Dec 19, 2018 13:10:32 GMT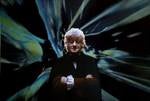 My idea was that if you do all the episodes of a missing story as animations you can also market the DVD more than one way. If you include the existing episodes (including being able to see them in there proper place) in the story (sort of like how the DVD range gave you the chance to view updated special effects or the original as you watched).
We have what 10 story's with orphan episodes left to be animated "The Crusades", "Galaxy Four", "Daleks Master Plan", "The Celestial Toymaker", "The Underwater Menace" , "The Faceless Ones", "The Evil of the Daleks", "The Abominable Snowman", "The Wheel in Space" and "The Space Pirates". Five of which "Galaxy Four", "The Myth Makers',"The Daleks Master Plan", "The Massacre" and "The Space Pirates" don't even have telesnaps to help with the animation so I don't see those coming any time soon as they would take a lot more work.
This gives the BBC the option later of off having a box set of completely animated story's they can sell yet again (and we know how the BBC likes to sell it to us a third and forth time).
If we only animate the episode's with out surviving episodes but with tele-snaps then we have "Marco Polo", "The Crusades, "The Celestial Toymaker", "The Savages", "The Smugglers", "The Highlander's" , "The Abominable Snowman" and "Fury from the Deep".
Shada did well and that's jumping between live action and animation from scene to scene, and the animation team don't seem to have any issues filling in gaps between orphaned episodes based on interviews given.
It's fairly safe to say the range is in a much stronger place now than it was a few years back, what that means for future releases remains to be seen. I expect at the very least they'll wait for Phillip Morris to clarify what he's found first before proceeding any further, even if it is a "sorry, just found a bunch of duplicate Baker tapes".